This 22 meters high sculpture was created by the renowned American pop-artist Claes Oldenburg in 1991 for the Olympic games in Barcelona and Inaugurated April 2, 1992.
The project was commissioned November 1989 by Institut Municipal de Promoció – Barcelona.
It symbolize the achievement of goals, despite the obstacles, and the energy of life.
The front view of the Mistos is reminiscent of the facade of Antoni Gaudí's cathedral of the Sagrada Familia, while the base recalls the underpinning of the untitled "Chicago Picasso."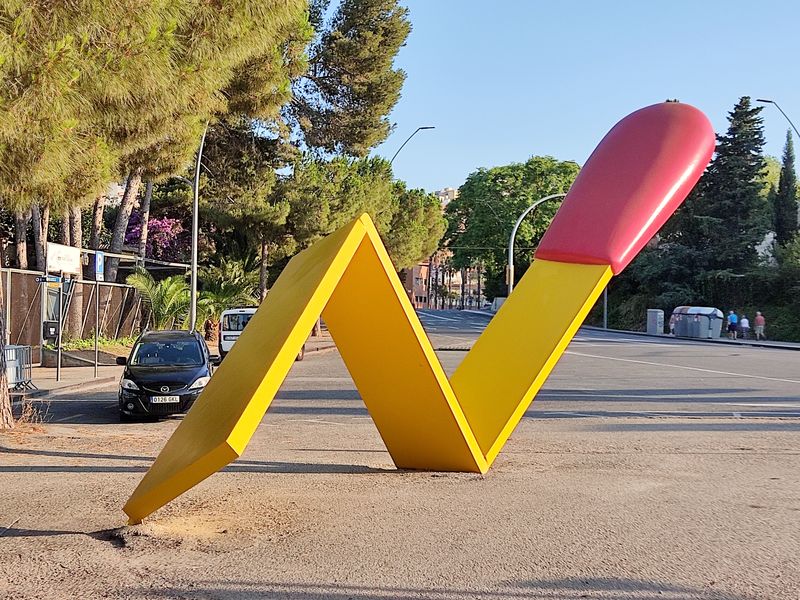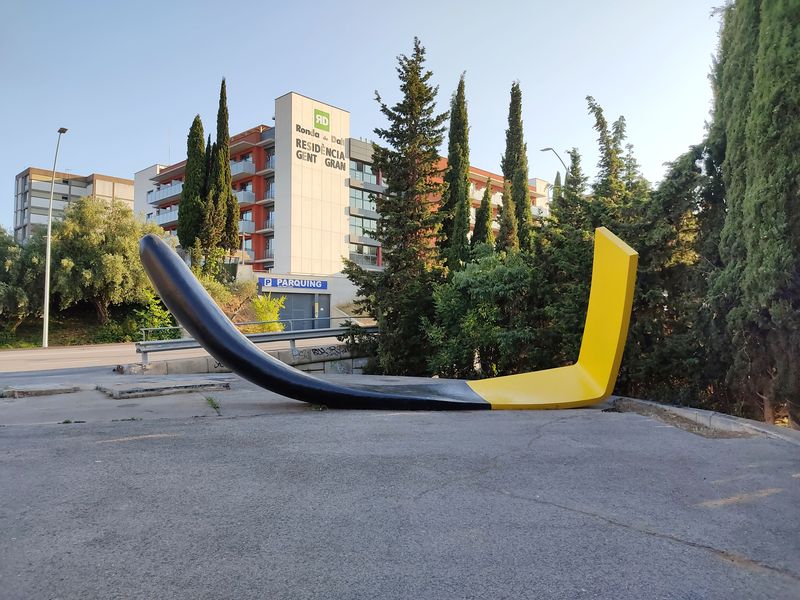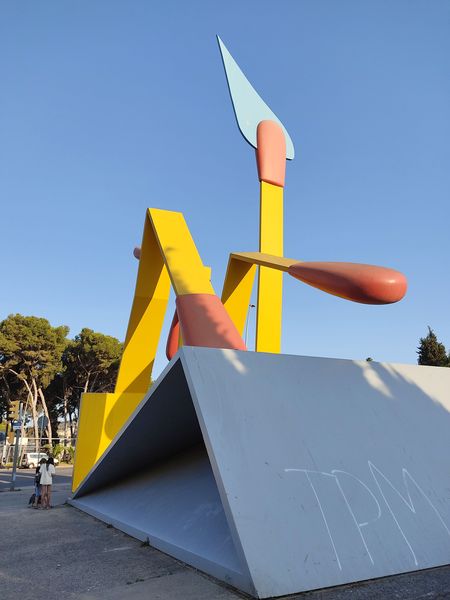 More projects from Claes Oldenburg HERE